Inspiration in ONE word...
Art. With the collaboration of various local artists, this property is decorated in meaningful, modern art.
Eckington Wire Art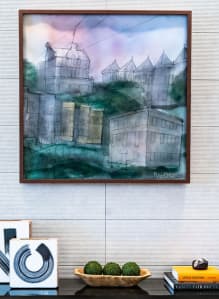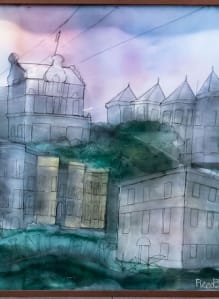 Artist: Reed Bmore

Hailing from the Philippines, Reed Bmore is a mixed media street artist who taps into your imagination and memory. With a background in graffiti art, Reed Bmore primarily showcases his creativity and various interests through wire sculpture, often seen hanging from traffic line wires.
No Kings Collective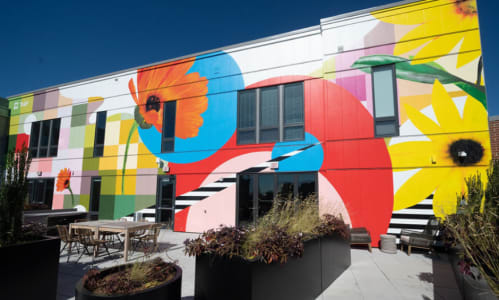 Artist:
Brandon Hill, No Kings Collective
The No Kings Collective was founded by Brandon Hill and Peter Chang, two local artists who are continuously making a name for themselves in the DMV area. Their work is described as "professional DIY," and can be seen through various exhibits, special projects and even social networking events.
Gearin' Up Bike Wall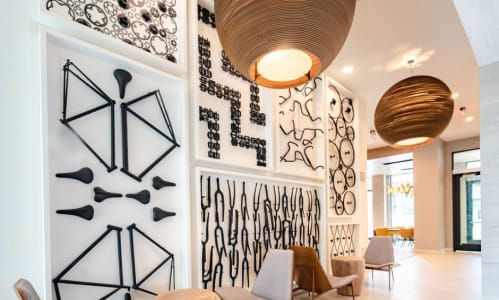 Artist: Gearin' Up Bicycles

Gearin' Up Bicycles is a 501(c)3 non profit that equips DC-area youth with tools for success through job training and experiential education. These programs are possible with revenue from our community bicycle shop, which sells refurbished bicycles, as well as workshops and special events that engage the DC community.




We Contain Multitudes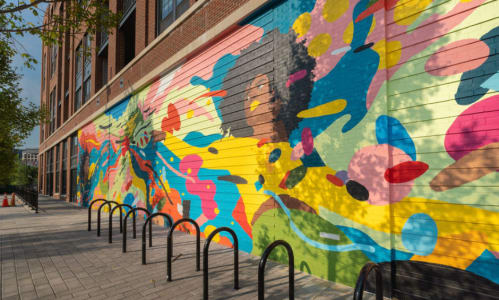 Artist: Amanda Phingbodhipakkiya

This mural is part of FINDINGS, a national public art series celebrating women and science, supported by the Heising-Simons Foundation. Amanda Phingbodhipakkiya, artist behind the mural, describes the relationship between quarks and women.